See


the features
Same-Day Deposit!
Ideal for Retailers, Restaurants, and Service Based Businesses
Wireless Solutions for Mobile Businesses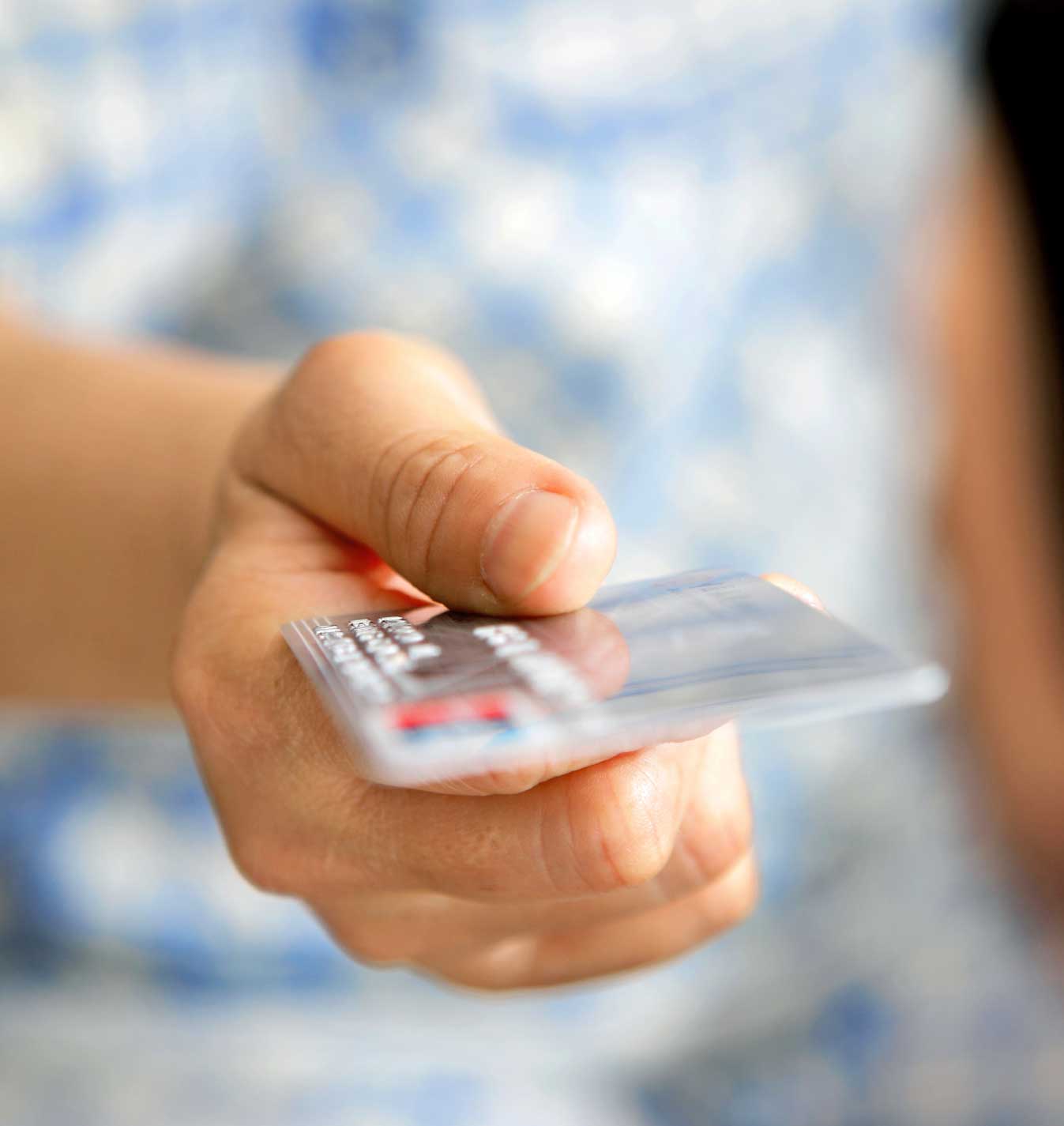 Low Cost Solutions for Face-to-Face Sales
If the majority of your business is done face-to-face with your customer such as a retail store-front, professional office, or other point-of-sale location a terminal is the best way to process your credit and debit card sales. Simply swipe your customer's card through the terminal, and the terminal does the rest of the work: dialing the processor, authorizing the charge amount, and processing the sale.
Easy to Use, Low Cost Terminals
We offer credit card terminals from leading manufacturers for the lowest rates. If you already have a terminal, we will reprogram it for FREE!
The Basic Terminal (Tranz 330), Premier (Omni 3750) and Classic Terminal (Nurit 2085) are compact terminals that combine ease of use and high performance into an affordable package. Starting as low at $170. Equipment leasing available upon request.
Integration with QuickBooks®
Are you a QuickBooks user? With just a few clicks of the mouse our solutions automatically download transactions into your QuickBooks. Eliminate the need to record your sales data by hand.
Fast Approval: Apply in only five minutes through our online form or by calling (800) 969-8047. And we approve 98% of all applications.2

Low Start-Up Costs: We work with major equipment manufacturers to offer you discounted rates and speedy delivery. Already have a terminal? We'll reprogram it for FREE!1

Keep Your Bank Account: Your money will be automatically deposited into your existing bank account usually within Next-Day!.
---
Have Questions?
We have fast, friendly support! Our LIVE Merchant Experts are available 24/7/365 and answer every call within 30 seconds.
Our in-house Electronic Check experts are standing ready to help you make an informed decision to move your company's payment processing forward.
Allow us to offer and create an electronic payment processing program to provide you access to your funds in an expeditious manner.
(800) 969-8047
---
Apply NOW
Stop Going to Your Bank to Deposit Checks!
Remember, we offer several products that work with our Electronic Check Processing system. Whether you handle dozens of checks a day or hundreds, we have got the right equipment for you!
We provide ACH, EFT and Credit Card Processing all integrated into our software!
Receive Pay Merchant Services
Transaction Fee -

20¢ + .30% over I/C

Monthly Fee -

$19

Application Fee -

$60

Time to Funding - Same-Day!
1. Not all existing terminals can be reprogrammed. A new purchase may be necessary. Terminals are available separately to lease or buy. Please call (800) 969-8047 for details.
2. Three months of transaction statements required. We will review your rates from your current provider and try our best to meet or beat your current rates. Call (800) 969-8047 for details.
Application approval is required. Fees apply. Terms, conditions, features, pricing, support and service options are subject to change without notice.
Transactions are subject to Association guidelines. Additional fees apply when accepting American Express, and Discover cards.