Receive Pay Merchant Services - Level III Credit Card Processing
Home

→

Level 3 Credit Card Processing
Our Solutions are Level 3 Qualified
Whether you receive In-Person, Over the Phone, eCommerce (from your Web Site) or Recurring payments we should be your processor of choice. Our systems are integrated with Accounting / Billing / CRM / Invoicing software for level III 3 credit card processing
The US credit card processing system is setup on a three level system. See Comparison Chart
Level 1 transactions are standard retail transactions. The card holder is using a personal credit card issued from an American bank.
Level 2 transactions are normally corporate cards issued from an American bank.
Level 3 transactions

are government credit cards or corporate cards with line item detail. This detail is equivalent to the information found on an itemized invoice, requires greater system capability. Including this level of detail can help your transactions qualify for the lowest available interchange rates. The Level 3 classification applies to specially issued Purchase Cards (p-cards) that are able to accept an enhanced set of data about the goods and services that are being purchased.

If your goods or services can be sold to government agencies or larger corporations, you should get setup with a merchant account that can facilitate Level 3 processing. Level 3 processing is exclusively used in business to business and business to government environments, GSA SmartPay Program.
If the criteria for being qualified is not met, the transaction downgrades to either a mid-qualified or non-qualified transaction. A certified product that collects and submits the data properly to Visa/MasterCard is required to qualify for Level 3 ( Level III ) processing pricing.
Interchange plus Pricing
All our Level 3 merchants, who qualify, receive Interchange plus Pricing. Interchange is the pricing base established by both Visa & MasterCard. Level 3 Interchange Rates
Save Time and Money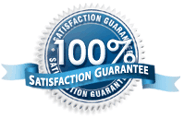 Comparative Example*
Level-1

Level-2

Level-3

Merchant DBA Name

Transaction Amount (Total)

Date

Tax Amount

Customer Code
(25 Characters)

Merchant Postal Code

Tax Identification

Merchant Minority Code

Merchant State Code

Ship from Postal Code

Destination Postal Code

Invoice Number

Order Number

Product Code

Product Commodity Code

Product Description

Product Quantity

Product Unit of Measure

Product Extended Amount

Freight Amount

Duty Amount
(*)This table is provided only for illustrative purposes and should not be construed as a listing of all the possible fields associated with each data level or that every processor will support all the possible data elements.
(800) 969-8047
---
Apply NOW
Stop Going to Your Bank to Deposit Checks!